Share Your Learning
MERLOT makes it easy to share what you found useful and helpful for your learning. Simply "Click to Share" any material you find in MERLOT.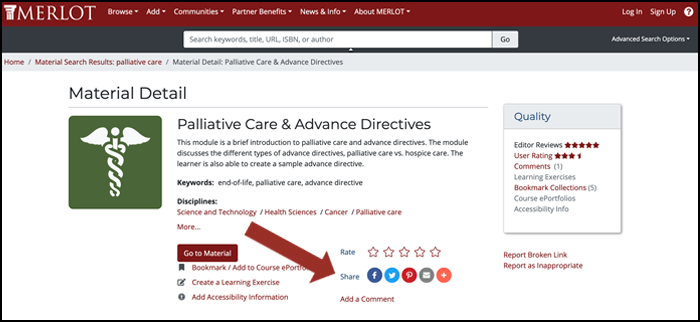 Don't forget to check out MERLOT's Mobile Apps for Learning Collection.
MERLOT members have created thousands of BOOKMARK COLLECTIONS that are sharable.
Browse the BOOKMARK COLLECTIONS in different disciplines
If you FIND a BOOKMARK COLLECTION that you like you can simply "Copy the Bookmark Collection" to add it to your profile. Then you can edit your new Bookmark Collection to make it your own.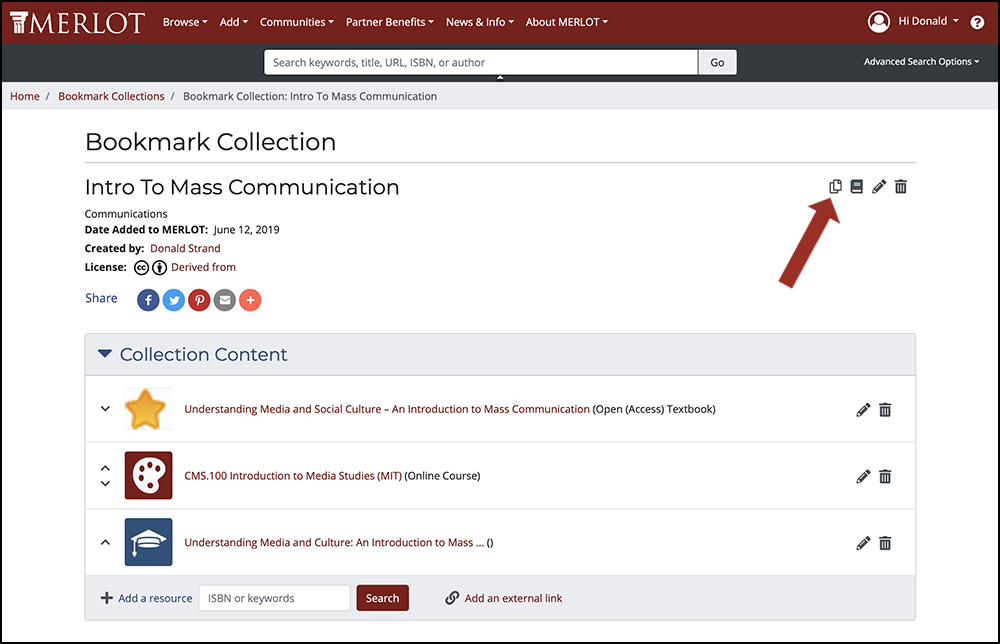 You cam also Connect with MERLOT members around the world and share learning with them individually. Find a mentor, colleague, teacher, consultant, friend and more!